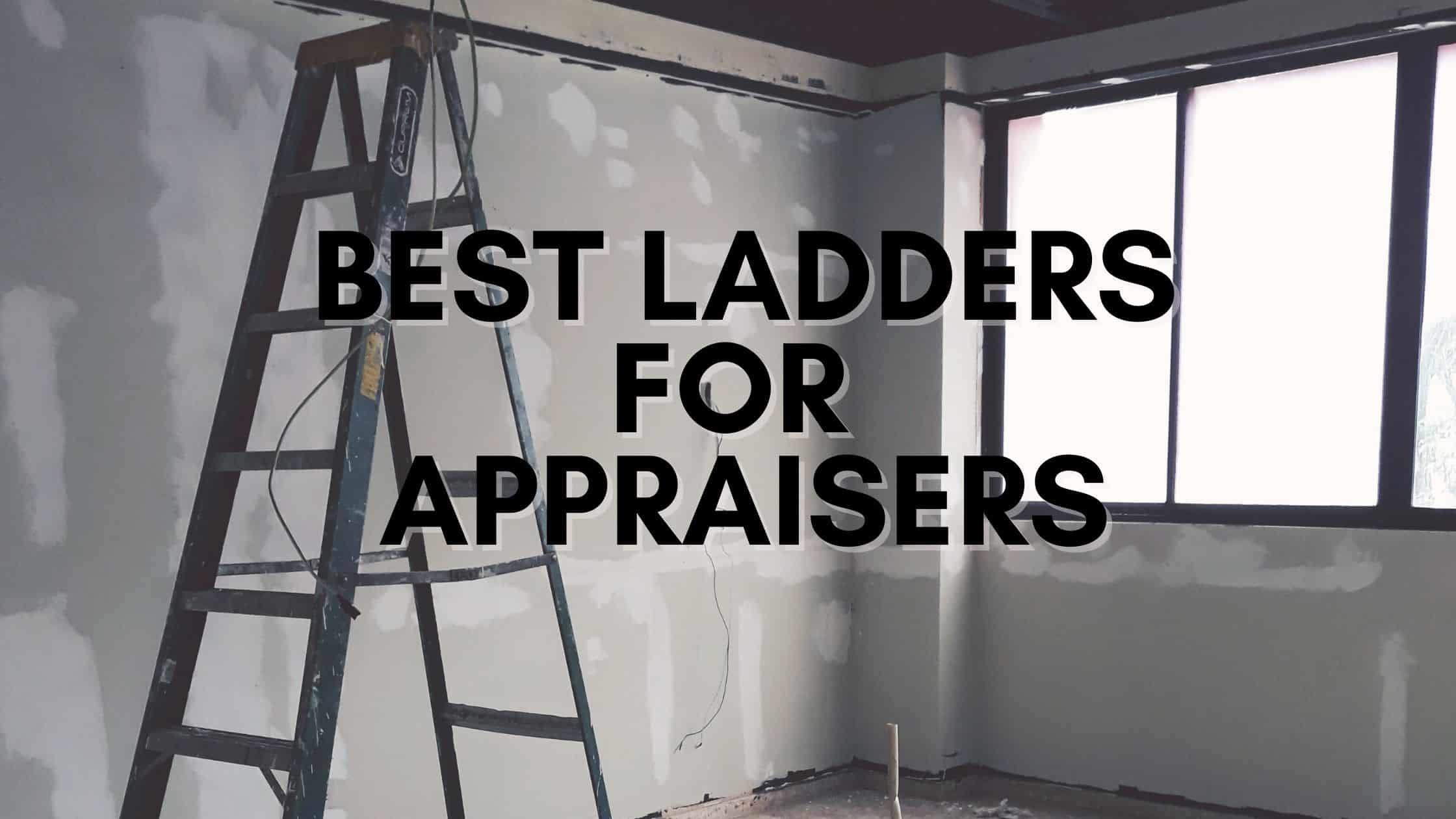 The job of a real estate appraiser requires you to check every inch of a property. You need to go high and low to inspect for property damages, molds and mildew, wiring issues, pipe problems, and many more. These problems are not usually visible in the naked eye so you have to dig deeper for a complete and accurate inspection. 
Finding the best ladders for appraisers will help it easier for you to do your job. 
Though there are different types of ladders in the market, here are some things that you need to keep in mind when buying ladders:
Make sure it fits in the back of your car
Since appraisers move around a lot, you might want to get something that can easily fit in the back of your car or vehicle. A nice telescopic ladder can do the trick. It can be folded to a good size and has a bag so it's easy to carry and store. 
Despite the small folding size, you need to make sure that you'll choose a ladder long enough to reach the attic.
Some telescopic ladders are small enough that they're perfect in going into scuttles or attic openings like this one.
Select the perfect lightweight ladder
Small doesn't always mean light. Since these ladders are made from different materials, you need to pick one that's light enough to bring yet sturdy enough to carry your weight. 
You need to be smart in choosing since you don't want to end up carrying a heavy ladder all day and you don't want to sacrifice your safety either. 
If you want to buy a telescopic ladder, you have to ensure you'll get a "no-pinch" ladder. Some ladders are just too difficult to fold and if you're not lucky, you might get your skin or finger caught. 
Choose ladders that are safe to use and fold like this one. 
Since you're going to use your ladder for work for a long time, you need to ensure that it can withstand the pressure and the test of time. The secret is to look for ladders that are made from high-quality materials like aluminum alloy. 
Sturdy ladders also offer the highest level of safety. So you might want to consider this in buying your appraiser ladder. 
And since we're talking about safety, choose a ladder with safety lock buttons to ensure its stability. 
The number one rule for appraisers is not to go cheap on ladders. However, you still need to make sure that the price meets the quality. 
Choosing the best ladders for appraisers can be a little bit tricky so you have to consider all your options. You need to meet the best of both worlds – portability and durability. Though durable telescopic ladders remain to be one of the top choices, it's still best to weigh the pros and cons before buying your ladder.