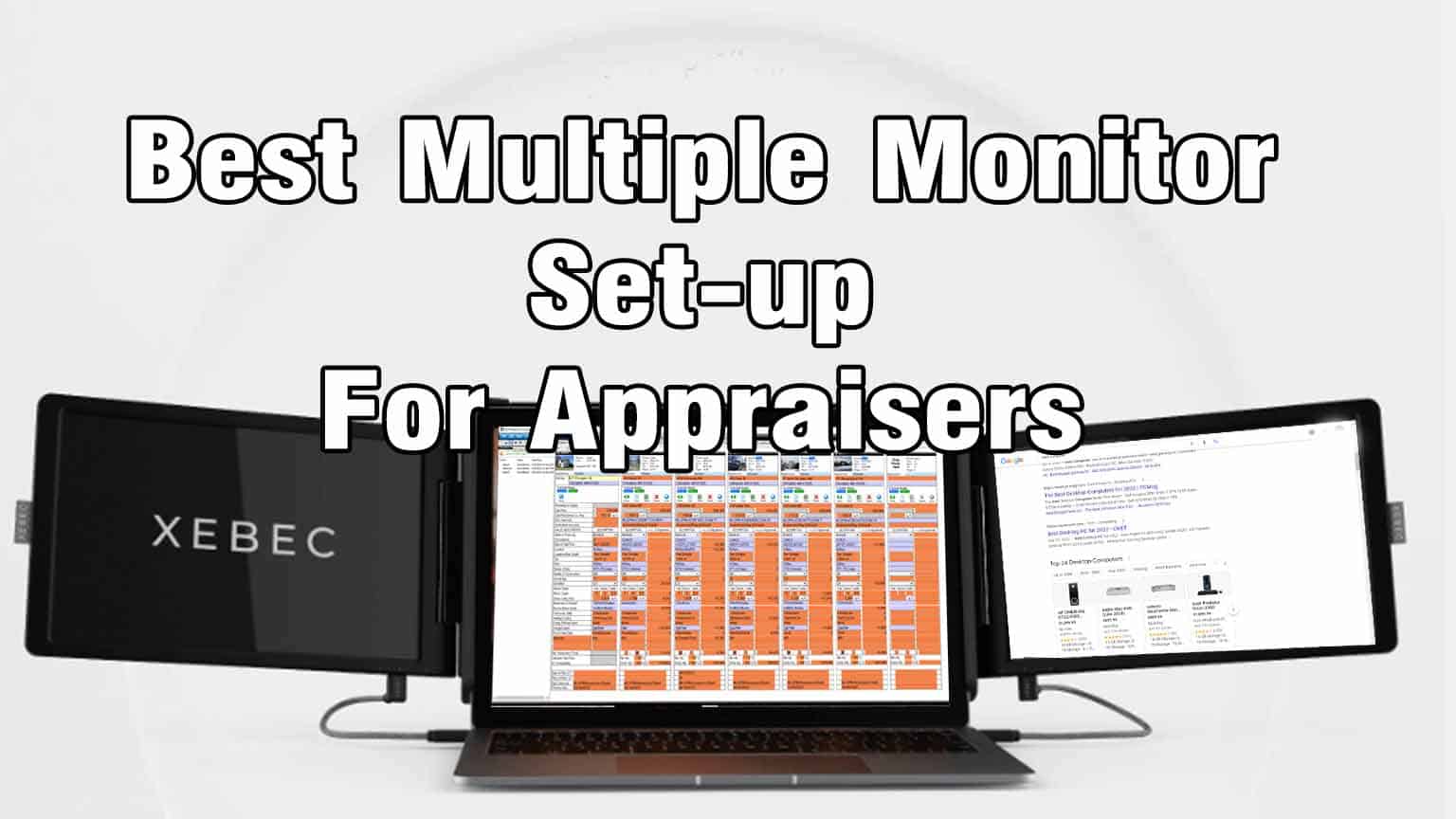 Best Multi Screen Rig For Appraisers
Appraisers are often seen at inspections and that's it. Far too often real estate appraisers are relegated to their office where many hours are spent typing reports. Admittedly, the report writing process is a big part of the job description however it keeps appraisers from leaving their computer chair. The PC at the office or home typically is the most productive place for appraisers to write reports. One of the main draws to a PC is the ability to have screen landscape that allows enough space for report writing, deed & city records research, emails, social media etc.  Laptops or mobile workstations may be a primary tool for appraisers but they truly are limited in the most valuable resource – screen landscape.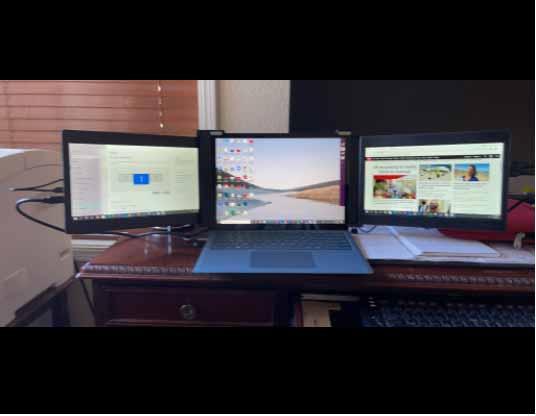 Snapshot Skim – Screen Companions For Appraisers
: XEBEC Screen Companion– Three screen
production machine for laptops
: Trio Max Side Screen – Sleek side Screen For Laptops
: Vodzsla Triple Portable Monitor– Smaller triple monitor setup for laptops
Best Mobile Monitor Rig For Mobile Appraiser – XBEC Screen Companion
Perks of the XBEC screen companion
Lightweight
Portable
Fast to set-up (less than 1 minute)
Multi OS compatibility (Windows, MAC, Linux)
Appraisers want to leave the office. Perhaps its time they change it up and type a report at the library, coffee shop or at a restaurant with a view of the ocean. When the decision is made to leave the office, there's a concession made on productivity. Most mobile workstations that appraisers utilize are not as productive as their main office PC. The XBEC Tri-Screen 2 can rival that by offering an incredible amount of landscape while being fast to set up and carry.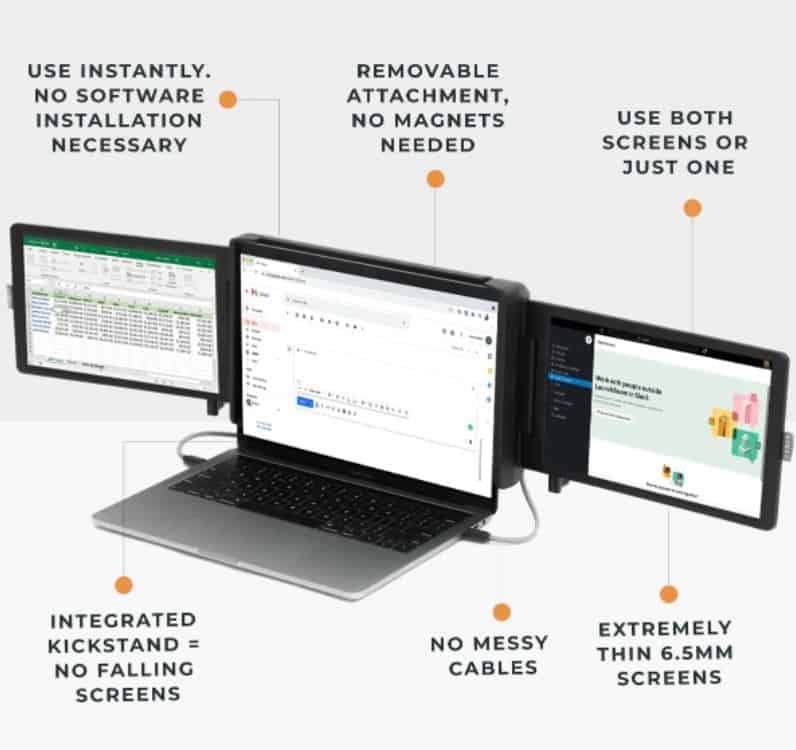 These screens offer:
Ability to use 1 or 2 additional screens
USB plug and play
Kickstand for support.
Clips easy to the laptop
Less than 1 minute set-up
Having the ability on your mobile workstation to reference deeds, city and public records, email and report writing all visible provides for less "tab hunting" as all the pertinent information is visible allowing for uninterrupted report writing. Two extra 13.3″ screens do incredible magic to production. Easy to clip and go!
Trio Max Side Screen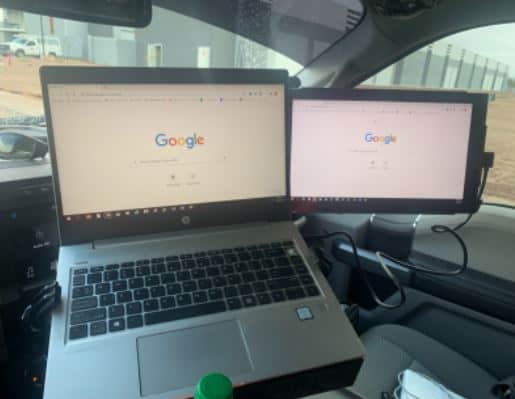 While having the ability to have all the information visible while keeping ACI, Alamode or another report software open is important the Trio offers a smaller solution that works well in the car or if you find one smaller screen to be satisfactory.
On appraisal orders that require a further drive. More-so now than ever with current gas prices, having the ability to do comparable research on the road is a huge savings in gas and drive time.
3 steps for having the ability to reference the subject, do comp research and compare side by side all while being away from the office. It goes without saying this is not intended for use while driving however when parked at a nice area, the added screen provides for a far easier task when researching comparable sales.
Vodzla Triple Monitor
The Vodzla is as easy to use as the XBEC however it is slightly more affordable. Both options are lightweight and USB ready so it comes down to budget. Adding the factor to type in areas outside of the office creates for a more enjoyable workday without compromising on productivity. Challenge yourself to type one day a week outside of the office. See if added screen landscape aides in production time.
This post may contain Amazon affiliate links that may lead to referral compensation at no cost to you