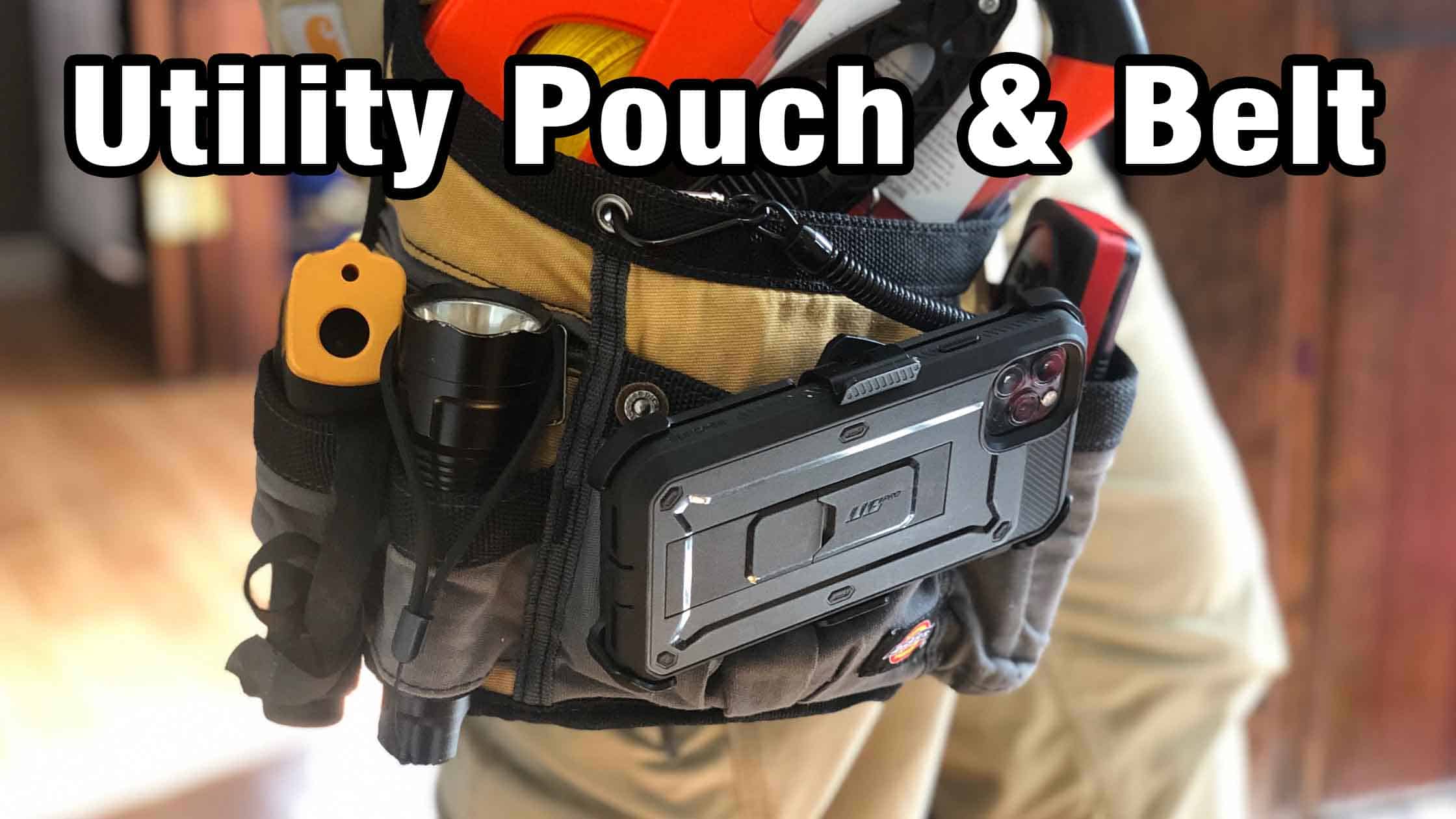 Criticism has come my way for wearing a utility belt (utility pouch). Several years of carrying a clipboard with a smartphone and/or camera and flashlight in my pocket finally got to me. In the end, a decision was made to wear a utility pouch. This hands down has elevated my utility on inspections.
If you are especially doing VA or FHA inspections, likely you use a flashlight. Albeit, its occasional however having everything you need on the spot is very useful and avoids making unnecessary trips to the car. In the about section, there is a few points to be made about how you are perceived to the customer on an inspection. Are you attempting to look professional? Industrious? Casual? The utility pouch and belts in my opinion elevate a real estate appraiser to obtaining an industrious and professional look.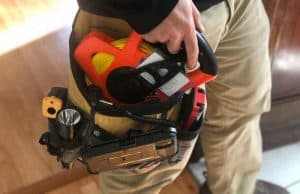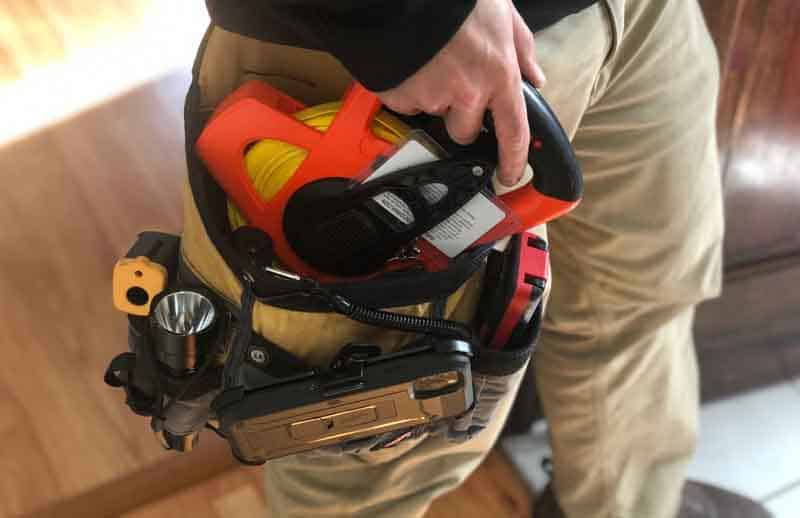 I am a mobile appraiser. This is the pouch I wear daily. Everything I use daily is at my side. Even the tools that are infrequently used (infrared thermometer, back up tape measure, etc)  are by my side and have been surprisingly useful. Now most appraisers may say some tools are over the top but the utility pouch is so easy to carry, I fill it up with all the tools I could perceivably use on an inspection.
What do appraisers need to carry on inspections? The utility belt should be filled with tools you have used within the last 20 inspections. Here are some that I personally carry:
Smart Phone (Mobile Appraiser)
Disto D-810 (Best laser measure but carrying any laser measure will do)
Back-up Fiberglass Tape Measure
Business Cards for Homeowners / Borrowers (Case carries all cards)
PPE / Face Mask (Protective wear especially in the height of the Covid-19 era)
Infrared Thermometer (Great for testing mechanicals)
Back-up Point and Shoot Camera
Mints
Wipes
It seems like quite a few items however its really lightweight. I never forget any of my tools because they are always in one place. My most coveted tool (the laser measure) is also tethered to the utility belt. I have a few tools tethered. This is important to avoid dropping and damaging the tool or even to avoid simply forgetting the tool. See our post on ways we tether our appraisal tools. Its an additional measure to make sure your inspections go seamless.
I've tried using a utility bag however I feel like it doesn't fit "the look" I was going for. What is "the look"?
It is your business decision. Personally, the Dickies Padded Pouch does an extraordinary job holding the tools needed while providing easy access to them. The key is ease! Most importantly, the access to the laser measure is simple and ease to stow repeatedly. Checkout our post on how we stow our toolbelts after the inspection. Some may think its over the top, but I believe its simply professionalism. Elevate your real estate appraisal inspection game!