Best Clipboard For Fieldwork
Whether you are a realtor or an appraiser, a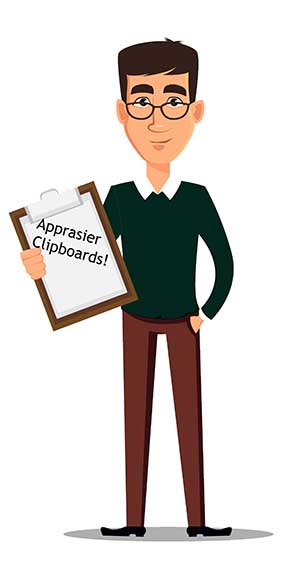 professional clipboard for fieldwork makes all the difference. From the simplistic to the most rugged clipboard, this is an essential tool for home inspections. With the growing number of appraisers that identify as mobile appraisers, most still utilize a clipboard alongside their tablet or smartphone. The clipboards recommended all service a purpose for appraisal fieldwork. We recommend a versatile clipboard that works well for you however provides more than the standard wood clipboard.
There are a few considerations when purchasing a clipboard for fieldwork. Are they going to protect your work from weather? Does the clipboard have storage? Most importantly, is the clipboard the right size for your inspection sheets. Some real estate appraisers utilize legal-sized paper so this will be the main consideration prior to selecting the proper clipboard.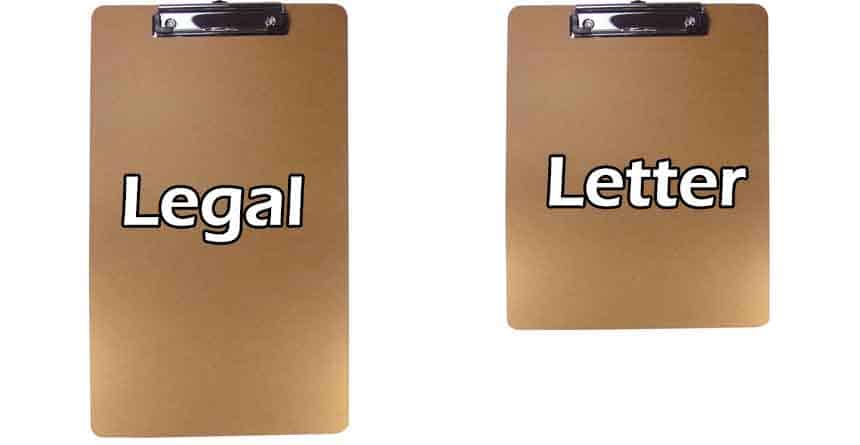 Representing your business when conducting your inspection is typically the first impression you leave on the borrower or realtor. The inspection persona you have should align with your clipboard purchase. Whether you are a trainee / apprentice or you are already a real estate appraiser or contractor, likely you currently utilize a clipboard. Consider the shortcomings (if any) of your current clipboard and consider what you can do to improve you're overall business appearance. 
With the ability to store business cards, a small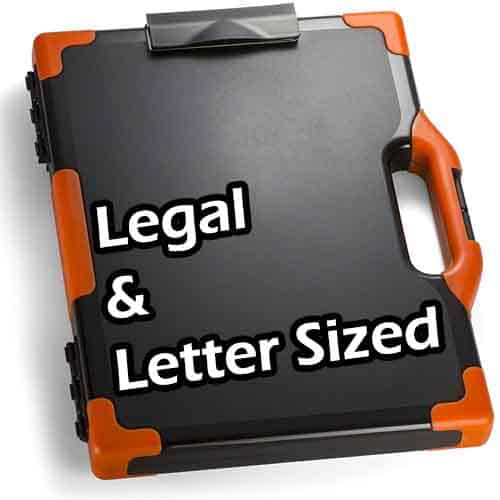 flashlight, extra pens, inspection forms, comp list, etc., storage clipboards are highly recommended. There are higher end metal clipboards that are far more rugged however for the scope of an appraisers inspection and the minimal contact the clipboard has with objects, the best clipboard for appraisers is a plastic storage clipboard of either legal or letter sized. The primary reasons are simply for storage and weather protection. Having a cover to store papers is very helpful on rainy or snowy days. Check out the top recommended storage clipboards below:
Most Inexpensive: Lightweight plastic storage clipboard or standard clipboards
Recommended Clipboard: Mid-range plastic storage clipboard
Pricey Clipboard: Rugged Metal Clipboard
Going with a more professional look?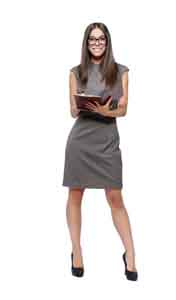 The leather-bound clipboard provides a more professional appeal and may compliment an appraiser who dresses more formal for inspections and meetings.
Bottomline is clipboards should provide more utility than a writing surface. As real estate appraisers, we are providing business cards to realtors and homeowners. We often utilize comparable, and inspection forms to aide with our inspection process. Having the storage and capability will elevate your professionalism and productivity. Go for storage!
This post may contain Amazon affiliate links that may lead to referral compensation at no cost to you