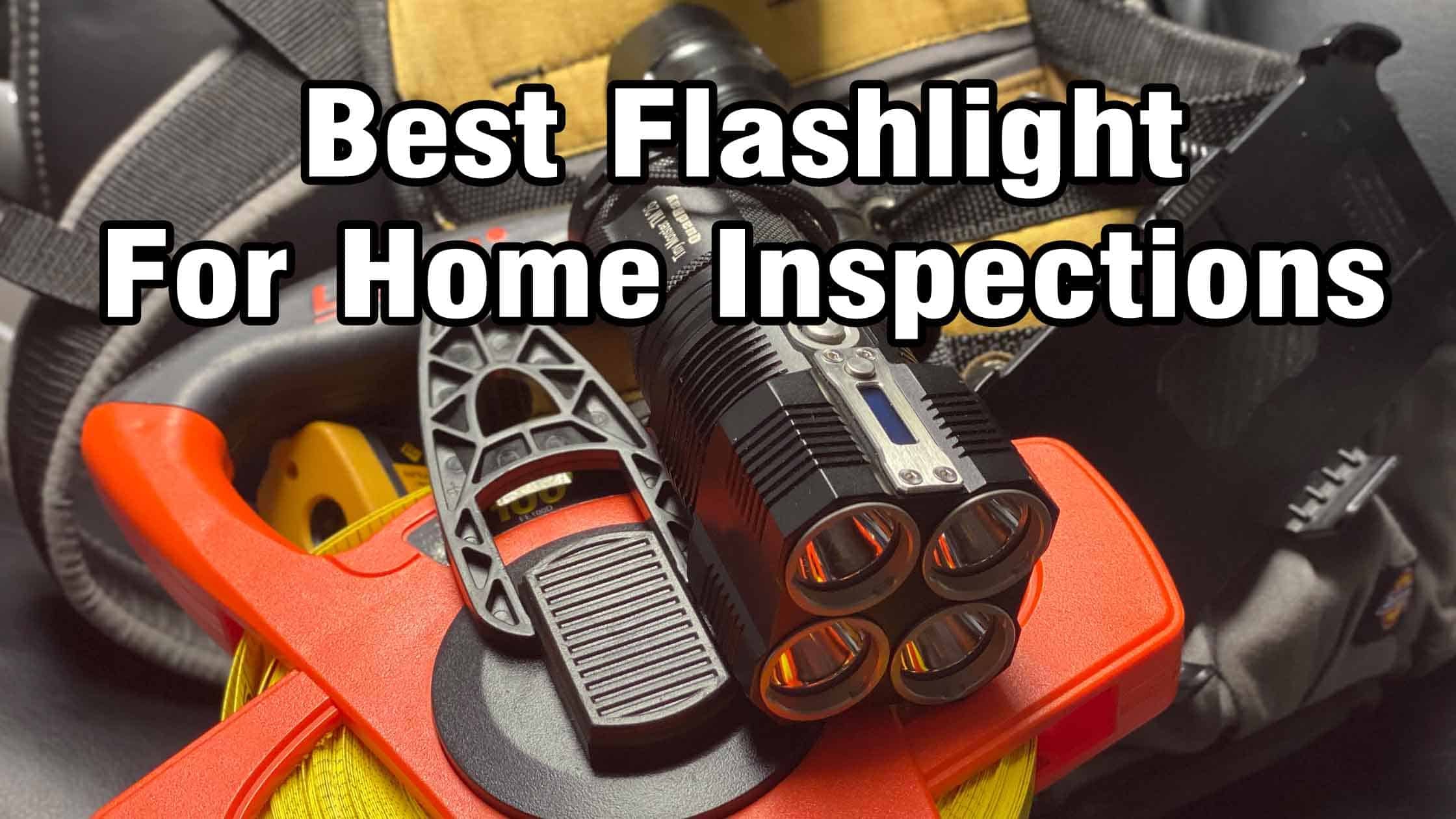 Best Flashlight For Home Inspections
Whether you are a home inspector, real estate appraiser, technician or any home service providing professional a flashlight is a common must have tool in your toolbelt. Flashlights have an obvious purpose that needs no explanation however its ancillary uses, brightness, size and ruggedness would be the deciding factor for choosing the flashlight best for the job. So for home inspections a flashlight needs to consider the following features:
Bright enough for a 50ft distance (usually the longest distance needed within a house)
Compact to fit inside a tool belt
Water resistant
Battery use
Self defense
Lumens, Batteries & Size
So to answer these points, a compact flashlight that has a minimum of 2000 lumens with an IP65 water resistant rating or higher that is preferably rechargeable and can be used as a weapon if need be.
Hands down my every day flashlight for home inspections is a compact tactical flashlight. The perks of having this compact tactical flashlight  is that its incredibly bright. At 3000 lumens, any basement corner is bright enough which shows very well in the pictures that are often required. It also does a great job in casting the light so that the photo doesn't have a "spotlight effect". Secondly, the batteries are rechargeable. One thing about using a flashlight daily is the consumption of batteries. While it is obvious that any flashlight can take rechargeable batteries, having a lithium ion that can plug into your computer alongside your rechargeable Disto D-810 makes the use seamless and worry-free. Having a flashlight that is out of battery life when you need it the most is completely useless.
While this flashlight is completely compact and fits easily into your pocket (even though a toolbelt or utility belt is highly recommended), the fact that it can double as a weapon is a great perk. Now nothing beats a good ole' Mag-light for defense as it acts as a perfect club however its too cumbersome for daily use. A tactical flashlight has sharp edges around the rim which can provide inconspicuous protection.
Over The Top but a Heavy Favorite

This flashlight is my EDC (everyday carry). The NiteCore TM-28 is my personal must-have. This flashlight offers 6000 lumens. Having this on camping trips literally lights up the night. The great thing about the "Tiny Monster" is that it has several brightness settings and is also rechargeable. It comes with its own holster however it is an awfully heavy flashlight. Anyhow, its just a flashlight that I think is worth having in the home. It has been used in home inspections and it's literally like turning on an interior light – very bright. For the price and intent, it is over-the-top in performance and price but its a purchase I had to make and have enjoyed using it every time I get opportunity to do so.