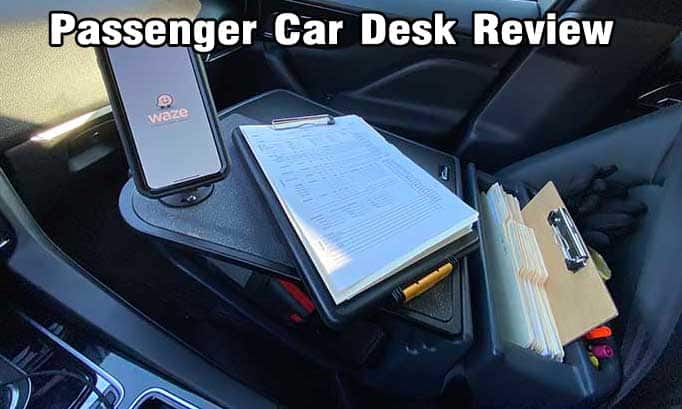 Passenger Car Seat Desk Review – Perfect For Work & Leisure
Autoexec has the best passenger car seat desk for your vehicle. Not only is this passenger car desk professional looking, it is pure quality!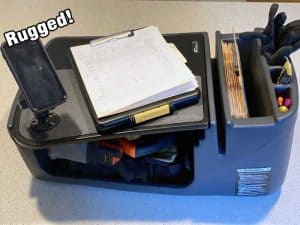 This car desk has countless options. From extendable desk space to built in car mounts, printer adapters to just a simple passenger car seat desk for your vehicle. Appraisers often work out of their car. Their car becomes their mobile workstation. As commuting back and forth from your home or office can cost you money. Having everything on hand is key. More importantly, having all your work gear organized minimizes lost time and keeps a professional look to your ride.
The reason while Autoexec is our top choice for a mobile workstation for your vehicle is because of the cost to quality, ease of use and its functionality.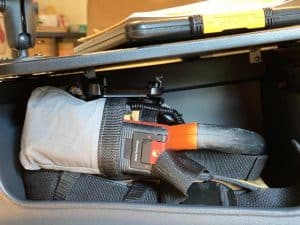 The Autoexec offers a semi-hidden but easy to access compartment. I find this perfect for stowing my work tools and lunch inside of their. The semi-hidden element is nice as its only accessible from the driver's side which provides easy accessibility and allows objects to be hidden from potential thieves window shopping by your vehicle.
This desk is extremely versatile as it works great in the back seat, is ideal for a on-the-go lunch table, provides space for files, pencils and more. The plastic is very thick which is nice, it has a nice gnarled-matte finish and looks great. Their desktops come in a variety of options. The rubber grip option was necessary as its primarily used as a flat surface for my clipboard and laptop.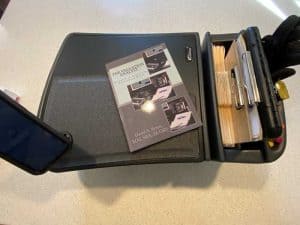 This top has a ram mount which is perfect for avoiding purchasing multiple phone mounts for your vehicle. Having it on the desk was the option needed as often Waze, or Google Maps is utilized and one vehicle currently does not have a native GPS that can beat those apps (some native GPS is just awful)!
Ram Mounts for your mobile device are not only the best phone mount for appraisers, they are hands down the most rugged units you can purchase for your vehicle. They are more expensive than a generic one found on Amazon or Ebay however personally these generics are very cheaply made and I have gone through at least 2 to 3 per year. This Ram mount has proven its money in avoiding replacement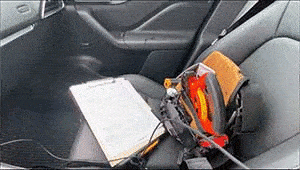 Don't use your car seat as a work station without a desk. Your items always fall to the ground and its just going to further irritate you and make the car look cluttered. Go with a passenger seat car desk and experience the bliss it provides as everything remains in its place regardless of the traffic.
When these car desk are not in use, they simply unbuckle from the seat and can find in the trunk with ease. Do your mind a favor and organize yourself on the road. A clear mind is a productive one.