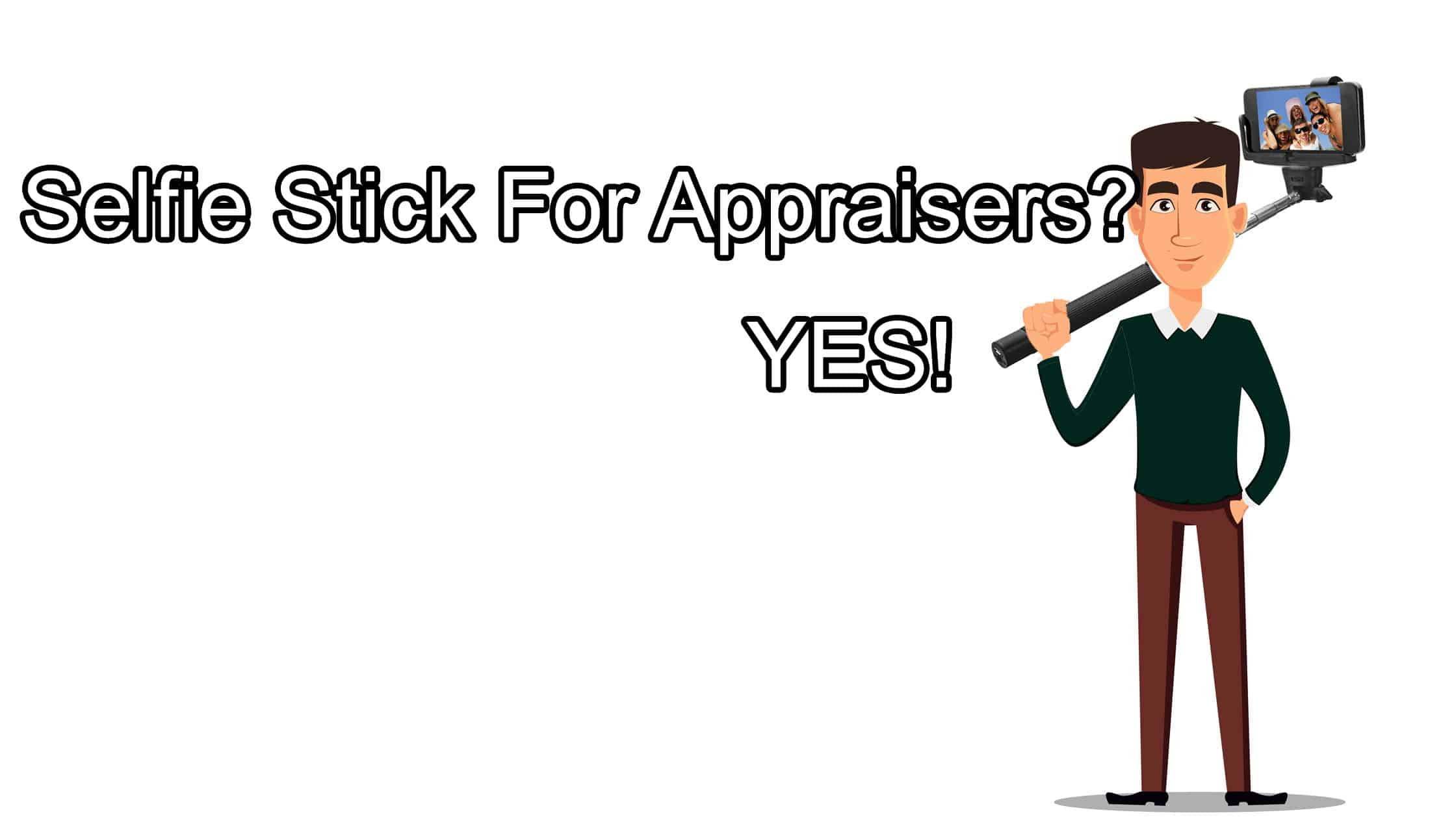 Selfie Sticks For Real Estate Appraisers
Yes appraisers can be vain however the whole premise of utilizing a selfie stick has nothing to do with vanity. Real Estate Appraisers are home inspectors in some ways. While a home inspection conducted by a home inspector is far more thorough, both a real estate appraiser and home inspector do inspect real estate properties. The selfie stick will help with hard to reach areas of the property.
Why a Selfie Stick For an Appraiser?
Often times an appraiser is required to inspect hard to reach areas. Most notably is an attic where access is limited to a scuttle way. Countless times we have spoken to homeowners prior to an inspection (for FHA loans) where an inspection of an attic is required for their loan. It is a good idea to suggest that the access is free of objects so that the appraiser can freely inspect the area. As you are likely aware, this is not always the case. Clutter along with limited space makes this aspect of the job difficult
Selfie sticks are often sold with dual use as tripods. While there may not be much help in having a tripod on hand, the added utility is great however a more streamline approach is just a basic selfie stick if you intend to carry it regularly.
How Appraisers Use Selfie Sticks
On your next FHA inspection where you cannot get adequate access to the attic, attach your mobile device to the selfie stick and take a picture of the area you cannot reach. Selfie sticks can extend to over 4ft so the photo coverage is great. Selfie sticks also work well with appraisers who want to take a peak at roofs or other hard to see areas. While appraisers can be considered to be a pencil and paper job, the new appraiser – the 2.0 appraiser is gearing up to be more efficient thereby being more effective and more productive. Make more money by checking out what appraisers should carry on their next inspection. Check out the essentials and be a rock star on the next job!